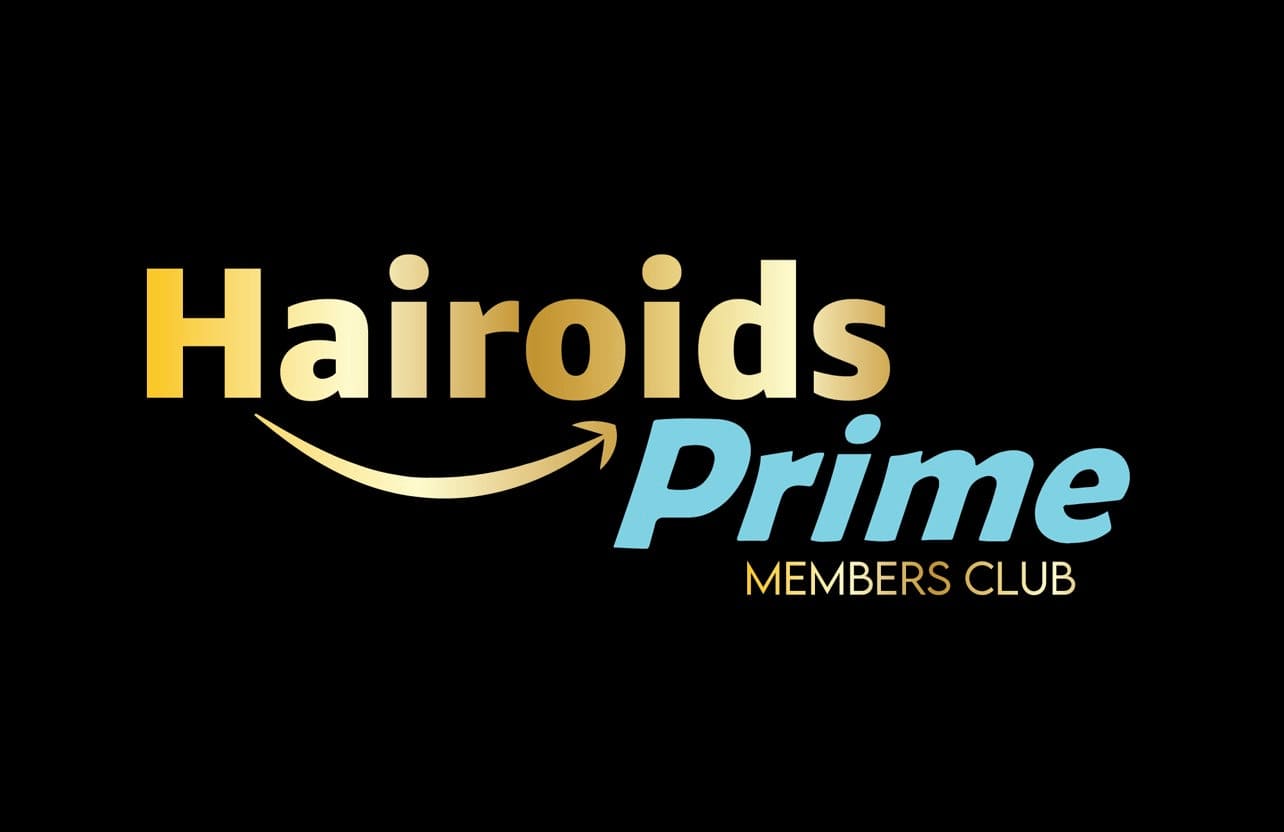 BECOME A PRIME MEMBER
Our members club gives you an exclusive access to shop with us in prime time!
The prestigious members club provides a luxurious VIP shopping experience that puts you right infront of the queue in our store.
Join now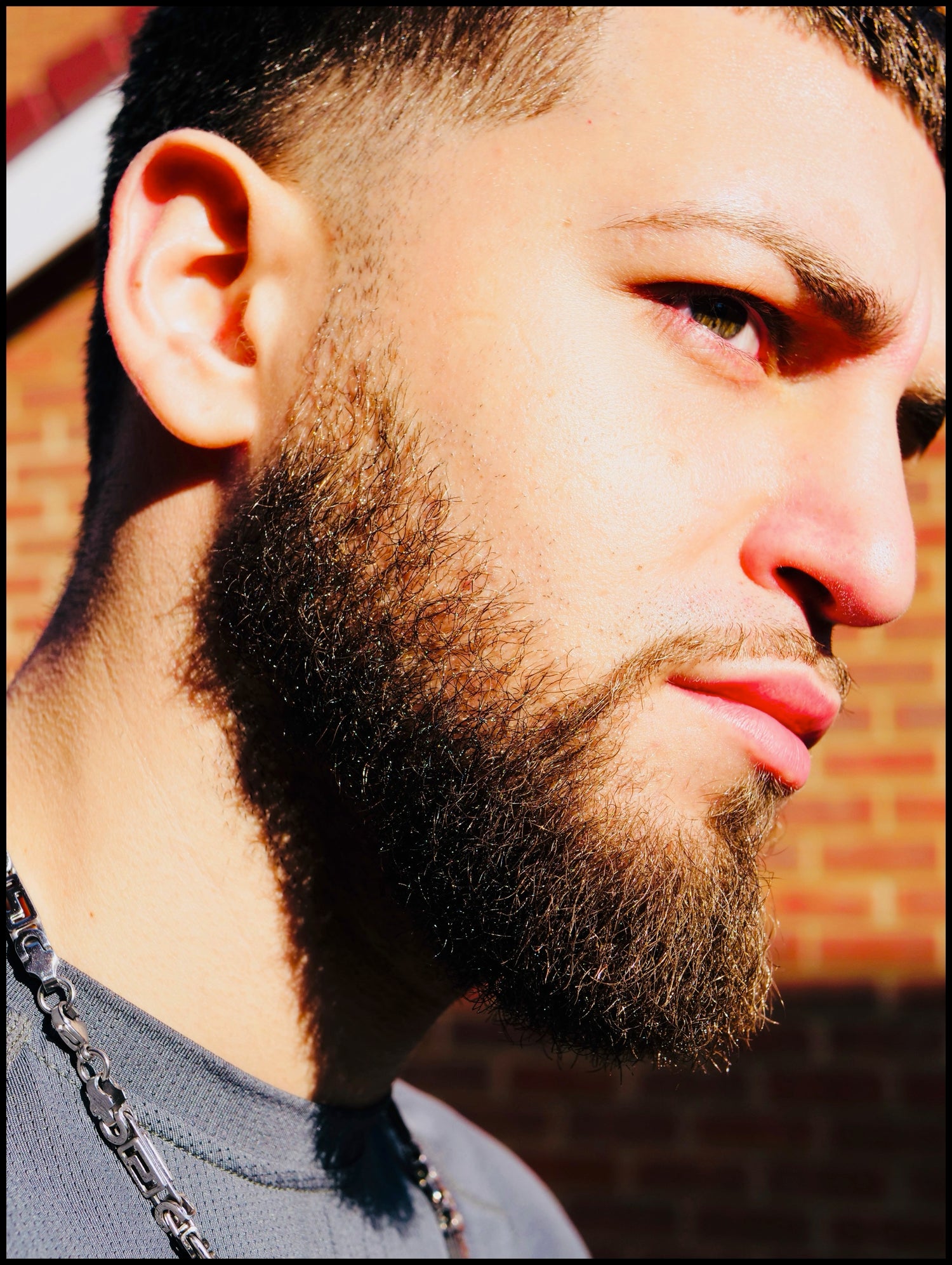 WE GROW WITH YOU
Organic Hairoids is a premium hair & beard care brand that focuses on delivering optimal solutions that promote healthy, strong well-groomed hair & beards. We strive to create exceptional organic formulas using the finest ingredients that are meticulously selected for their nourishing & beneficial properties in maximising growth. 
We believe in the power of nature and implementing natural and organic ingredients whenever possible, avoiding harmful chemicals that can damage hair and skin.
Our mission is to provide for people seeking exceptional hair & beard care products that deliver outstanding results while aligning with their values of quality, authenticity, and sustainability.
OUR BEST SELLERS & CUSTOMER FAVOURITES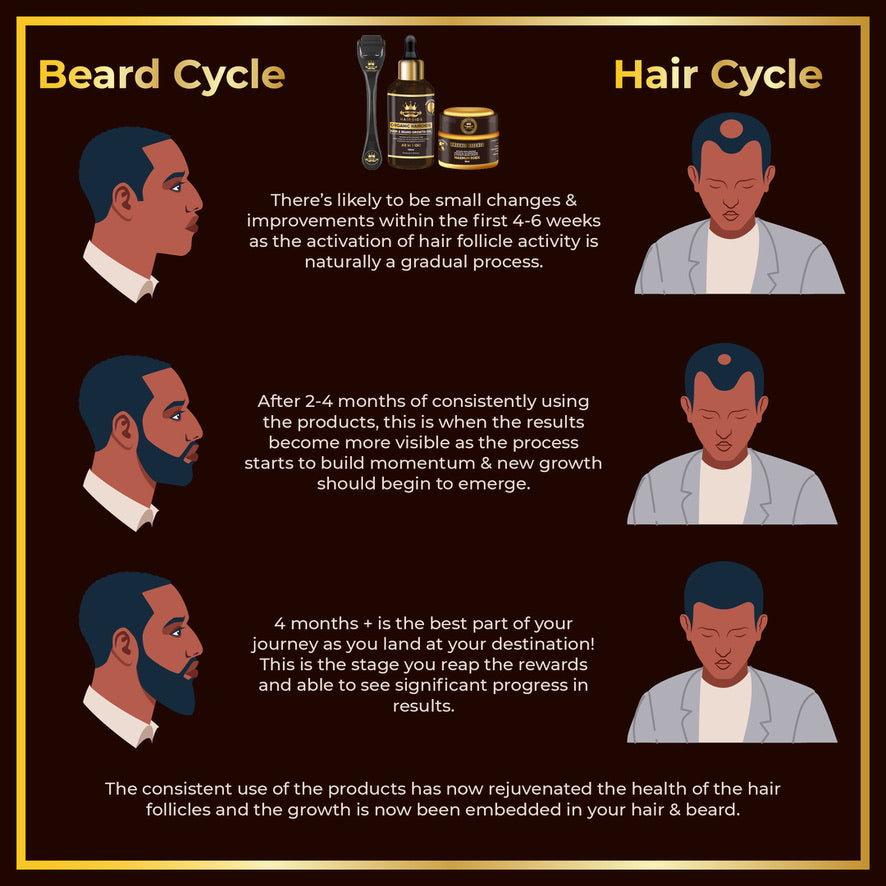 WHAT TO EXPECT ON YOUR JOURNEY WITH HAIROIDS
This shows the expected pathway we got in store for you when you board with us!
Your results rates may differ in comparison to another individual as everyone joins us at different stages of their journey.
Start your journey today
Regular price
$62.16 USD
Sale price
$50.49 USD
Unit price
per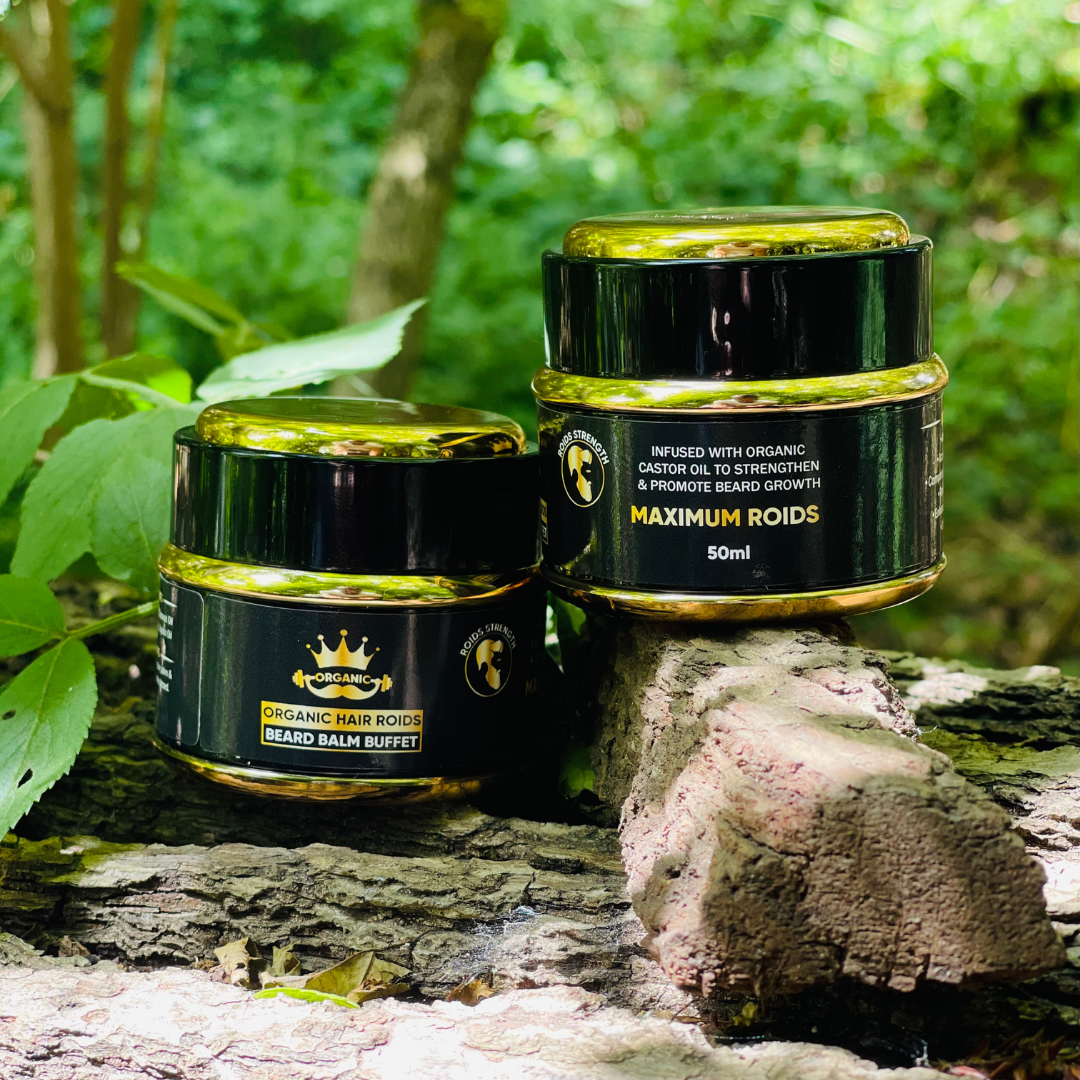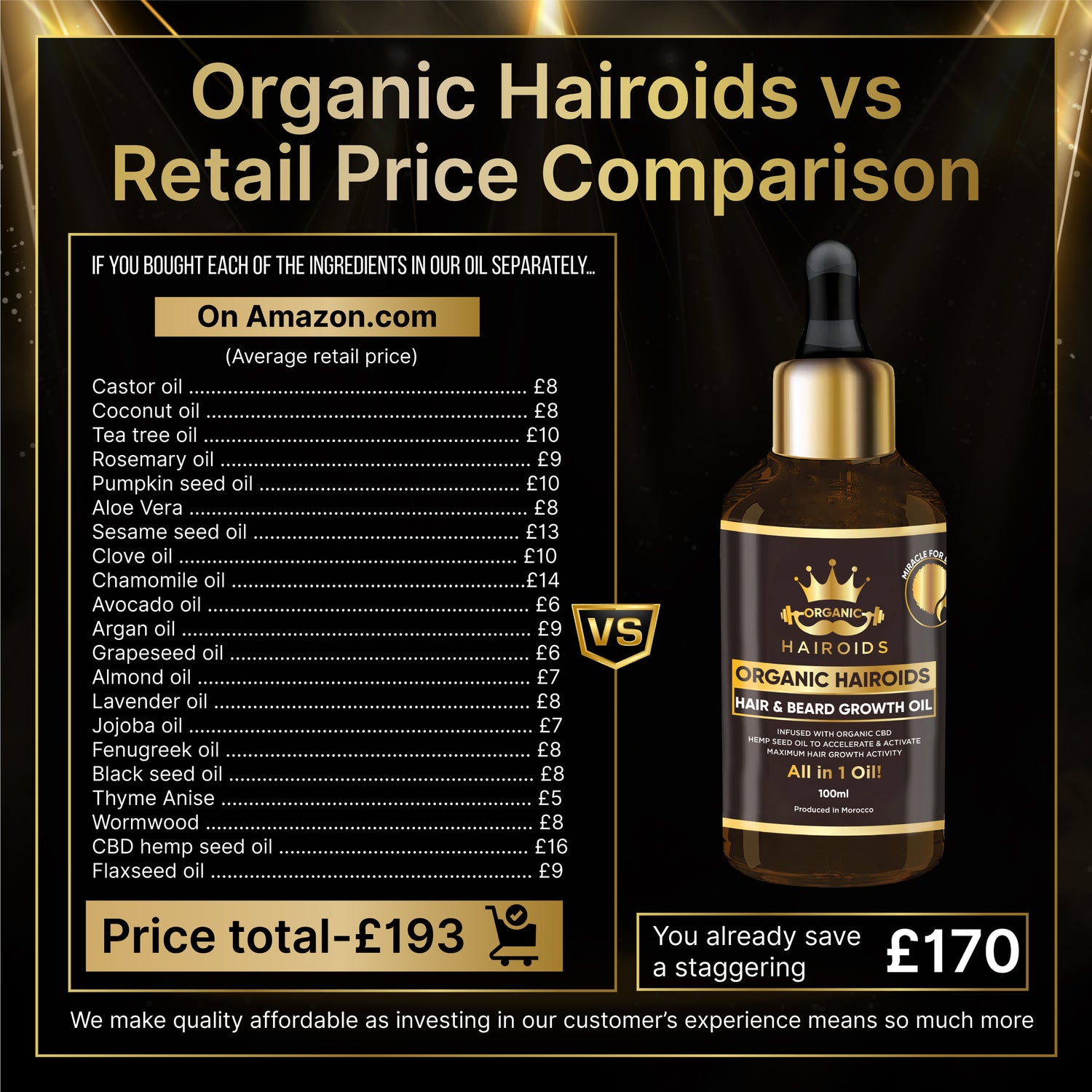 ORGANIC HAIROIDS VS RETAIL PRICE COMPARISON
Value is measured in quality rather than the price you pay as we combine & package up the best organic ingredients all in one product.
This table showcases each ingredient contained in our oil if they were purchased separately. This is how much your potentially saving when joining us!
We make quality affordable as investing in our customer's experience is worth so much more.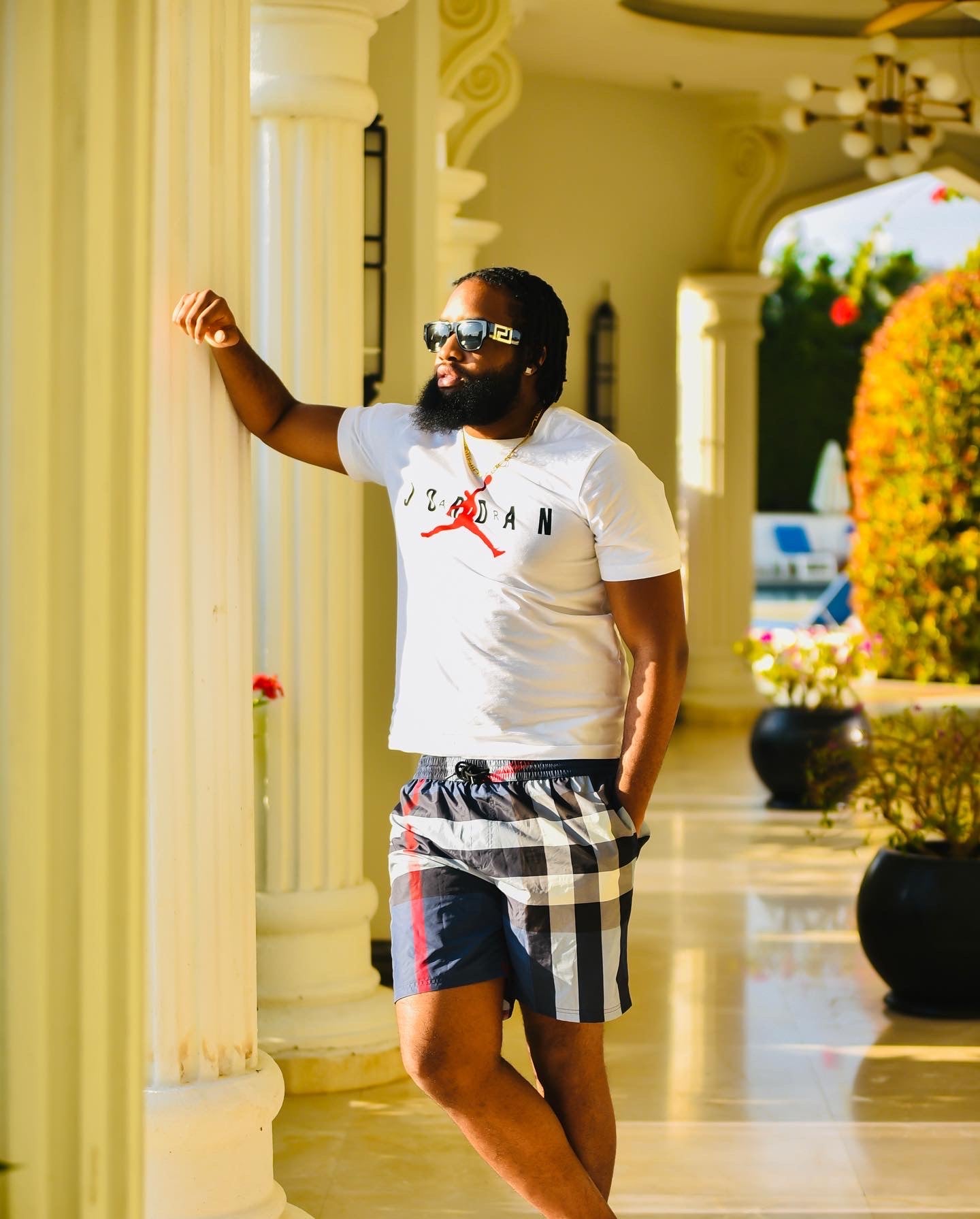 THE STORY BEHIND ORGANIC HAIROIDS
"Turned a view into an empire"
Introducing the founders behind Organic Hairoids, Henry & Odera.
We went through our trails & tribulations of experiencing patchy beards and delayed hair growth. We could have opened a hair shop with the amount of products we bought to seek results. This was the turning point, in which we got innovative and transformed a vision into an empire that revolutionised the game!
We created a clinically proven all in one solution that blends various organic ingredients to tackle all hair & beard related issues and accelerates growth. 
Organic Hairoids hasn't looked back ever since, as today we're the most sought after hair & beard care brand in the UK. The growing rise of Organic Hairoids has seen us assist the masses on a global scale to help them reach uncharted levels in their hair & beard journeys!
We look forward to you boarding with us as we are hair for you until you reach your destination.
Welcome to Organic Hairoids
Henry Okwuosa (Founder) & Odera Okwuosa (Co-Founder)
Join Us